'As long as there is Covid , there will be no normal life' (António Costa)

Portugal's State of Emergency has changed into a State of Calamity as from the beginning of May and with approximately 100 deaths per million inhabitants.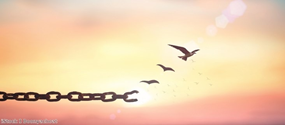 This implicates that 'the future depends on the efforts of every single citizen to make a success of the country's return into the world of business', according to prime minister António Costa.
In other words, social distancing and hand hygiene should remain in place.

Contrary to other European countries, Portugal rejects contact tracing. Both the president and the prime minister consider the measure to start putting citizens under permanent increased surveillance 'unconstitutional'.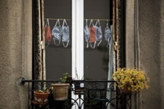 The release began on the 4th of May with the reopening of small local commerce (including opticians and dentists), bookshops, libraries, driving schools, hairdressers, beauty salons, public services and transport. All required special measures, in particular the use of masks. Not wearing one in public transport may be fined with 350 euros.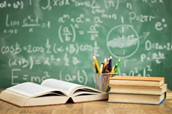 Without a spike in the number of infections, it was decided on May 18 to reopen restaurants, cafés and pastelarias (all running at 50% capacity), terraces, museums, art galleries, shops of up to 400 sq m, schools for 11th and 12th-year pupils taking national exams (with pupils and teachers wearing masks) and creches (as yet on a voluntary basis).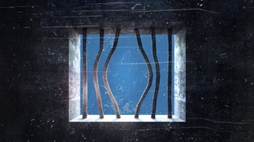 Other details of the State of Calamity involve a restriction on gatherings to a maximum of 10 people, funerals involving family members only (without restrictions on the number) and teleworking to be continued until June 1. The end of restrictions on 'religious gatherings' and resumption of the Premier Football League (without public) are scheduled for the final weekend of May.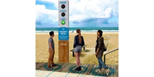 The official beach season will start on June 6 although the country is set for a spring heatwave at the end of May. A 'traffic-light system' is being rolled out as a way of avoiding 'militarised order' on the more popular beaches Costa da Caparica, Cascais, Oeiras, Carcavelos and in the Algarve . The idea is that beachgoers adhere to the traffic lights or lose access to the beach altogether.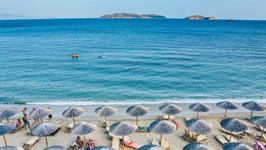 Sunshades (for max five persons and to be rented for half a day) have to be placed three metres from each other, the general 1.5 meter distance rule has to be respected at all times and masks are mandatory when entering beach restaurants and bars. Moreover, a new mobile phone app will carry information on supervised beaches, allowing beachgoers to plan ahead.


Stay healthy                          Fique saudável             (pic Público/Sapo)


https://lusolobo.com/wp-content/uploads/2020/05/Foto-Blog-Release-WWW.jpg
960
960
Lusolobo
https://lusolobo.com/wp-content/uploads/2022/12/logo-lusolobo-3-300x184.png
Lusolobo
2020-05-25 13:30:50
2020-05-25 13:47:52
Release