'That the sea unites, no longer separates' – Fernando Pessoa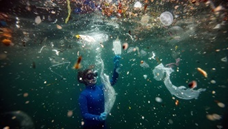 Nearly 80% of the world's wastewater is discharged into the sea without treatment, and plastic makes up 85% of marine litter. Today 11 to 12 million tons of plastic waste enter the oceans every year. If nothing is done this number will double in 2030.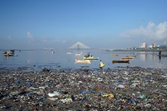 According to the scientific journal PNAS (Proceedings of the National Academy of Sciences), more than 8 million tons of plastic are associated with the Covid-19 pandemic, of which a large amount ended up in the sea.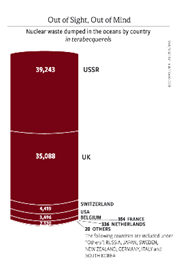 Between 1946 and 1993, the oceans were abused as a nuclear waste dump. The US government conceded to the IAEA (International Atomic Energy Agency) that up until 1970, the country had disposed of 90,000 barrels at different locations in the Pacific and North Atlantic. After the fall of the Iron Curtain, the USSR admitted to IAEA that in Soviet times, around 1,9000,000 cubic meters of nuclear waste disappeared in the Arctic Sea and almost 150,000 cubic meters went into the Pacific Ocean and Baltic Sea.




Nobody was able to provide exact numbers for the amount of radioactive waste that was dumped. Protests by Greenpeace finally brought about change and in 1994 all countries that had previously used the oceans as a nuclear dump signed a moratorium that still stands today.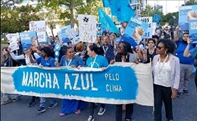 However, the metal barrels were not designed to ensure a permanent containment of radioactivity at depths of several thousand meters and there is proof of burst barrels and contamination of seawater.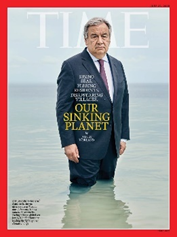 Speaking at the opening of the 2nd UN Ocean Conference in Lisbon – hosted by Portugal and Kenya and attended by more than 7000 people from 142 countries – secretary general António Guterres said that 'we cannot have a healthy planet without a healthy ocean' and that the 'egoism of nations is hampering efforts to agree on a long-awaited treaty to protect the world's oceans'. Of the 64% of the high seas that lie beyond territorial limits, only 1,2% are currently protected.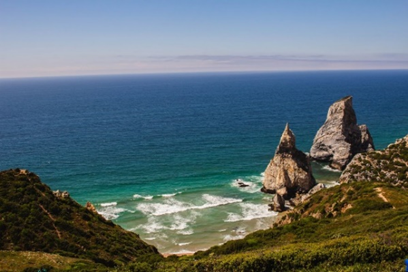 Portuguese PM António Costa committed to classifying 30% of the country's marine areas by 2030 and to recognize the oceans as a source of decarbonization and energy autonomy. In this regard, he wants to reach a 10-gigawatt capacity for renewable ocean energies by 2030.
'I hope – he said – this Lisbon Conference will be a milestone in humanity's reunion with the oceans'.

One of the most salutary interventions, however, came from a Brazilian biologist, who stressed 'the world's seas are sick because society is sick'.


Enjoy the week Aproveite a semana (pic Público/Sapo)









https://lusolobo.com/wp-content/uploads/2022/07/Foto-Blog-Oceans.jpg
1213
1820
Lusolobo
https://lusolobo.com/wp-content/uploads/2022/12/logo-lusolobo-3-300x184.png
Lusolobo
2022-07-21 08:26:53
2022-07-21 08:28:18
Oceans