Lisbon and Funchal in EU top 10 for polluting cruise ships

World Travel Awards named Lisbon as Europe's Leading Cruise Port 2022.
Last year well over 200 cruises (with 45,275 passengers) departed at the port of Lisbon.
These vessels are emitting more sulfur oxides (SOx) than one billion cars.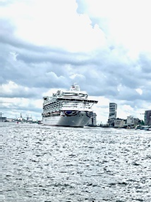 According to a recent study by the European Federation of Transport and Environment focussing on European ports and released by the Portuguese environmentalist association ZERO, atmospheric pollution and greenhouse gasses from cruise ships increased substantially last year compared to pre-pandemic levels; sulfur oxide (SOx) emissions by 9%, nitrogen oxides (NOx) by 18% and fine particles by 25%.

These pollutants are responsible for cardiovascular and respiratory diseases and contribute to the acidification of the ocean. Worldwide, maritime transport is responsible for around 3% of global greenhouse emissions, 250,000 premature deaths, and 6.4 million cases of childhood asthma per year.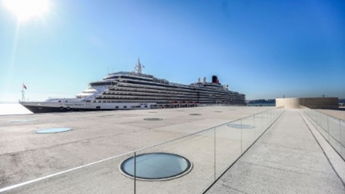 In the ranking of European polluters by cruise ships, the study puts Lisbon in 5th place after Barcelona (Spain), Civitavecchia (Italy), Piraeus (Greece), and Palma de Mallorca (Spain). The port of Funchal – the capital of the Portuguese isle of Madeira – rose 5 positions in the ranking (from 15th to 10th), which was justified by the considerable increase (25%) in cruise ship calls.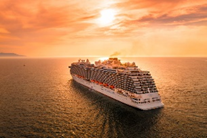 In 2019, the port of Venice won the unfortunate title of the most polluted cruise port in Europe. In 2022 it plummeted to the 41st position after banning large cruise ships from entering the port. The measure resulted in an 80% reduction in SOx emissions.

Zero draws attention to the 'false solutions' by cruise ship operators that do not represent viable measures and aggravate the ecological footprint. In the first place, the widespread use of exhaust gas cleaning systems (scrubbers), promotes the emission of fine particles by 60% when used with heavy fuel.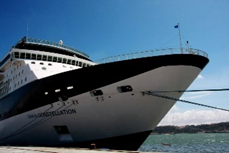 Furthermore, wastewater discharges redistribute pollutants in the ocean. There is also a record of the wrong bet on liquefied fossil gas (LNG) as an alternative fuel, which hides the fact that LNG is more harmful to the environment than heavy fuels because of methane leaks, says the organization.

It would be far better to create conditions for cruise ships to connect to the electricity grid in Lisbon and Funchal and create laws to oblige them to do so! Not only will the environment gain but also the Portuguese economy through the electricity sold to these – mostly foreign  – ships.

Enjoy your week          Approveite a semana                (pic Público/Sapo)



https://lusolobo.com/wp-content/uploads/2023/07/Foto-Blog-Cruise.jpg
2016
1512
Lusolobo
https://lusolobo.com/wp-content/uploads/2022/12/logo-lusolobo-3-300x184.png
Lusolobo
2023-07-05 10:26:27
2023-07-05 10:26:29
Cruise