Most Portuguese pilgrims depart from Porto

The pilgrimage to the north-western city of Santiago de Compostela in Galicia is world-famous. It is believed that the remains of Saint James the Apostle are buried there.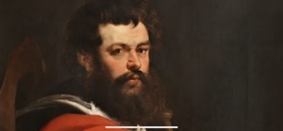 St. James the Great was one of the twelve disciples of Jesus and the first to be martyred. He preached the gospel in Hispania but returned to Judea upon seeing a vision of the Virgin Mary on the bank of the Ebro river. He is the patron saint of Spain.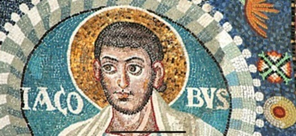 St. James was called the Great because of his length rather than his importance. He was the brother of John the Apostle. It is said that James and John asked Jesus to grant them seats on his right and left in his glory. Jesus rebuked them by saying the honour was not even for him to grant.


King Herod had St. James beheaded ( AD 44, Jerusalem, Roman Empire) and his remains were later transferred to the place where nowadays the Santiago de Compostela Cathedral stands.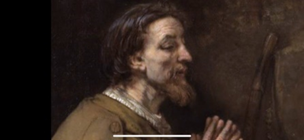 The traditional pilgrimage to the grave of the saint – also known as the Way of St. James – has been the most popular pilgrimage for Western European Catholics from the Early Middle Ages onwards. Rembrandt depicted the saint as a pilgrim in 1661. The feast of St. James is celebrated on July 25, Galicia's national day.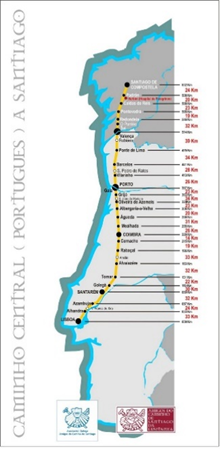 The most famous starting point is in France.
Caminho Português (the Portuguese Way) is the second-most popular route, starting in Lisbon (about 610 km) or Porto (about 230 km) and passing through characteristic cities and beautiful vineyards.

While starting in Lisbon, pilgrims will walk through Santarém – a medieval town full of Gothic architecture – and Coimbra – holding one of the oldest universities in the world.

From Porto, the route will go through the Vinho Verde vineyards in the Minho region, the city of Barcelos – famous for its Portuguese rooster (Galo de Barcelo) and other pottery items – and cross the Lima river with its ancient Roman bridge.


Porto is the second city from which most pilgrims depart (over 40,000 last year) – after Sarria in Galicia, the most popular town on the French Way – according to statistics from the Cathedral's Pilgrim Welcome Center.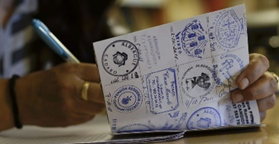 Pilgrims should make the caminho with their Credential (pilgrims passport) that serves as a record and is stamped by certified people on the way. It entitles to the certificate of completion (Compostelais entitled), that is issued by the Cathedral in Santiago de Compostela.

To be eligible for the Compostela, pilgrims must have completed at least 100 km by foot, or 200 km on horseback or bicycle.

Enjoy your week Approveite a semana (pic Ptnews/Wikepedia)






https://lusolobo.com/wp-content/uploads/2023/09/Foto-Blog-Compostela.png
2080
2955
Lusolobo
https://lusolobo.com/wp-content/uploads/2022/12/logo-lusolobo-3-300x184.png
Lusolobo
2023-09-11 11:56:45
2023-09-25 14:58:12
Compostela