Why tapering a monument of freedom during the Pope's visit?

The first visit by a Pope to Portugal took place on May 13, 1967, when Paul VI visited Fatima on the 50th anniversary of the apparition of the Virgin Maria at Cova da Iria in 1917. It wasn't an official state visit as the Government of dictator Salazar didn't like the fact that Paul VI had visited India in 1964, three years after the invasion of its colony Goa by the Indian state, considering the trip 'an insult to the Portuguese nation.'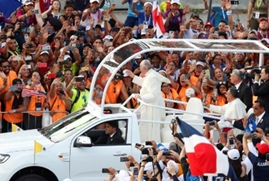 Thereafter Pope John II visited the country three times and Pope Benedict XVI once. The second visit of the Argentine Pope Francis to Portugal is the seventh of a pontiff in office to Portugal with Fatima as a common denominator. But this time also in view of the upcoming World Youth Days (WYD).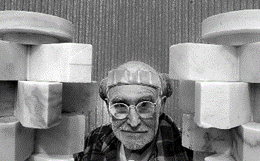 In connection with this, the Lisbon council is keen to ensure that the phallic sculpture by João Cutileiro (1937-2021) – commemorating the Carnation Revolution of April 25, 1974 – isn't visible during the catholic festivities and is willing to spend over 120.000 euros to hide the 90-ton and 6-meter-high obelisk during the Pope's visit.

The original idea was to dismantle and remove the entire sculpture (to be returned to its place after the celebrations of the Catholic Church have ended) but the Councill then opted for a cheaper option of restoring the monument (which has suffered a number of fissures over the years) and keeping it under wraps during the religious encounter.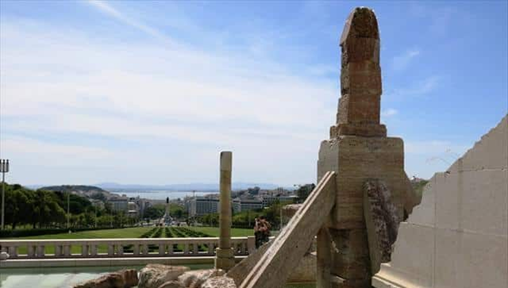 Officially christened 'Cravo e Colunas' (carnation and columns) – and popularly called the 'dick' – the phallic element of the work is meant to symbolize the virile force and vigor of the revolution. But the council believes it could be too much for the Pope to stage a mass next to the statue in Lisbon's Park Eduardo VII and expose the young believers to the phallic vision of one of the country's most famous modern sculptors.

However, in view of the importance of this national monument, how can it be allowed to be covered in order to hold a religious ceremony? What is being covered anyway: the 'penis' or the celebration of freedom?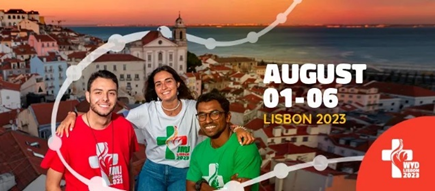 WYD is costing the Lisbon council, the government, and the Portuguese Catholic Church combined over 160 million euros. Over 1 million visitors are expected during this bi-annual event, which runs in Lisbon from August 1-6. Despite all preparations, authorities have warned that traffic in the capital is likely to be chaotic in the five days affected.

Enjoy your week Aproveite a semana (pic Público/Sapo)





https://lusolobo.com/wp-content/uploads/2023/07/Foto-Blog-Popestar.jpg
363
640
Lusolobo
https://lusolobo.com/wp-content/uploads/2022/12/logo-lusolobo-3-300x184.png
Lusolobo
2023-07-26 09:18:09
2023-07-26 09:23:40
Popestar