God created the black and white man; the Portuguese the mulatto (Anonymous)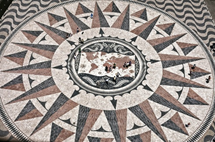 It is often said that Portugal is not a racist country, despite enormous structural inequalities and decades of documented discrimination. All over the country, you can find monuments and statues dedicated to navigators – glorifying the epic 15th to 17th-century discoveries; crusading missionaries – converting indigenous people to Catholicism, and soldiers – fighting colonial wars in the 20th century against African independence.



But until now there has never been a memorial to Portugal's pioneering role in the transatlantic slave trade nor any acknowledgment of the close to 6 million lives stolen until the 1960s when the country was still using de-facto slave labor in its colonies.



The forthcoming Memorial-Homage to the Victims of Slavery in Lisbon by Angola's most successful contemporary artist – Kiluanji Kia Henda – will be the first of its kind. The installation – due to be unveiled at the Campo das Cebolas this spring – features 540 three-meter-high aluminum sugar canes, set five feet apart and painted in black. The artwork refers to the cold economic rationale that drove the lucrative slave trade.



Most of the Black population in Portugal today are immigrants and their descendants from the former Portuguese African colonies – Angola, Cape Verde, Guinea Bissau, Mozambique, and São Tomé Principe – holding in their memories and histories a very different version of Portugal's famous past.



'Our history is full of blanks on how Africans have been portrayed, declares Christina Roldão, a sociologist researching the histories of Black women in Portugal since the 16th century. 'It is important to know how Black people lived, not only for the Black population today but for everyone else in Portugal'.



It is of note that the memorial is not an initiative of the Portuguese government, but of the Djass Afro-descendent Association, an NGO founded by the Portuguese MP Beatriz Gomes Dias.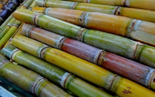 Interesting as well is the fact that the memorial's artist comes from Angola, the country that suffered the most catastrophic loss of lives during the Portuguese slave trade. By the 19th century, Angola had become the largest source of enslaved people taken to the Americas, in particular to the sugar plantations in Brazil.



The Council of Europe Commissioner for Human Rights – recently stressed that Portugal should do more to confront its colonial past and role in the transatlantic slave trade in order to help fight the increasing racial discrimination and xenophobia in the country.

The Council also expressed concern at the rise in racist rhetoric in political discourse, singling out the far-right Chega ('Enough') party, whose sole MP Andre Ventura keeps making derogatory remarks against ethnic minorities.



Initiated by Black Portuguese and conceptualised by an African artist, 'the slavery memorial will finally bring a visual counter-narrative against the supposed absence of racism and lack of racial prejudice in the Portuguese', concludes Marcos Cardão, a historian of Portuguese culture and identity.

Stay healthy Fique saudável (pic Público/EsqNet)















https://lusolobo.com/wp-content/uploads/2021/05/Foto-Blog-Homage-Twee.png
960
1280
Lusolobo
https://lusolobo.com/wp-content/uploads/2022/12/logo-lusolobo-3-300x184.png
Lusolobo
2021-05-20 14:00:54
2021-05-20 16:43:38
Homage