'Two-thirds of our electricity comes from renewable sources'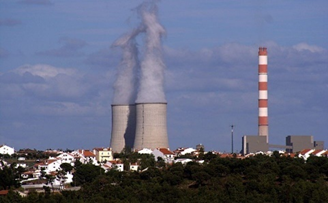 Portugal has 'decarbonized' from burning coal. In January 2021 the coal-fired power plant located in Sines was closed and the power plant in Pego (Abrantes) shut down in November. However, according to the tabloid Correio da Manhã, both companies continue to produce electricity from the burning of coal in Spain, from where it is imported into Portugal.


Two-thirds of the electricity in Portugal nowadays comes from renewable sources: hydroelectric(28%), wind (24%), solar (8%), and biomass (7%).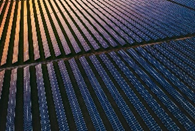 The country's current photovoltaic solar capacity of 1775 megawatts (MW) was increased by 700 MW last year, the biggest increase ever. In wind energy, 2021 was also an excellent year with 126 MW more wind power than in the previous year.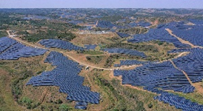 Portugal's largest solar power plant was inaugurated in the mountainous terrain of the Serra do Caldeirão in Alcoutim (Eastern Algarve). The 660,000 panels generate enough electricity (220 megawatts) to power 200.000 homes.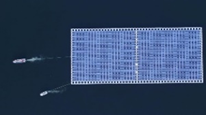 Europe's largest floating solar power plant in a hydroelectric dam – located in the Alqueva reservoir – will start operating next month. The 12,000 floating solar panels – with a size of four soccer fields – have a capacity of 5 MW.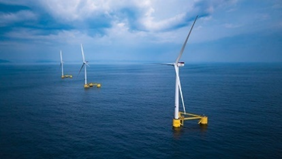 In the Atlantic – 20 kilometres off the coast of Viana do Castelo – there are three giant wind turbines. One of them – 190 metres high – is the tallest in the world. They are set on floating platforms attached with 40 metres long chains to the seabed and in operation since 2020. The turbines are capable of supplying around 60.000 homes with electricity every year.


In March the government approved the acquisition of 10 electric ferries, connecting Lisbon with Seixal, Montijo, Cacilhas and Trafaria across the Tagus river. With these vessels, the shipping company saves around 5.3 million litres of diesel corresponding to an emission of 13 thousand tons of CO2.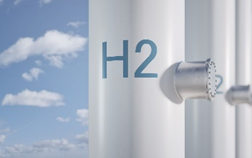 The port of Sines will be the stage for a mega-investment of 1.3 billion euros in green hydrogen and ammonia to be produced from renewable sources. The hydrogen (H2) project will install an electrolysis capacity of 500 MW allowing an annual production of 70 thousand tons of green hydrogen. The ammonia project combines green hydrogen and nitrogen to produce green ammonia, an essential component for the fertilizer industry.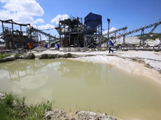 Portugal's first lithium refinery will be sited in Setúbal. The production – with an initial capacity of 30,000 tonnes of lithium per year, enough to create batteries for 700,000 electric vehicles – will start by the end of 2025.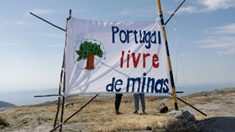 'Energy powering of the plant will be green' – stated the Portuguese Galp consortium – 'minimising dependency on natural gas'. Nothing in GALP's statement, however, refers to the fierce opposition in the Portuguese communities, that have been earmarked for lithium mining!



Enjoy your week Aproveite a semana (pics PtRes,Ptnews)



















https://lusolobo.com/wp-content/uploads/2022/07/Foto-Blog-Transition.jpg
430
750
Lusolobo
https://lusolobo.com/wp-content/uploads/2022/12/logo-lusolobo-3-300x184.png
Lusolobo
2022-07-04 14:46:28
2022-07-04 14:50:38
Transition