Rich people rule and poor people live the best they can – Jóse Saramago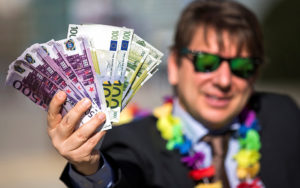 While poor people are hardly recovering from the economic crisis, rich people get richer. Portugal's 25 richest families possess this year €18.8 billion – 10% of the country's wealth (GNP) – against 15 billion euro in 2016. 'This almost 4 billion increase is the biggest in recent years', according to the Portuguese magazine Exame.
Heading the list is the Amorim family with a net worth of €3.8 billion. The founding father of the imperium Américo Amorim – also known as 'the king of cork' [ https://lusolobo.com/kurk] – died last June at the age of 82. He was Portugal's richest man and occupied in 2017 position 385 – ahead of Donald Trump – on Forbes' list of wealthiest people in the world.
Second is Soares dos Santos – holding the largest supermarket chain in the country, Pingo Doce – with a personal fortune of €2.5 billion.
In third place the Guimarães de Mello family – owner of Brisa, Portugal's biggest road and toll enterprise – estimated to be worth €1.5 billion.
The first woman can be found in eighth place. Maria Isabel dos Santos is Portugal's richest woman – shareholder in the Jerónimo Martins group – and worth €665 million.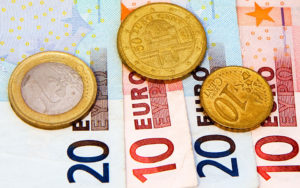 'To think that nowadays in our country one million people – that is 10% of the population – regular have to skip meals due to financial problems is a shame', says Carla Lopes, a nutritionist at the Public Health Institute of the University of Porto.
One-fifth of the population is facing a situation of food insecurity, meaning their access to healthy food is limited due to financial constraints.
'If you compare this to ten years ago, we can see a marked increase, reflecting the impact of the past economic crisis', says Helena Canhão, an investigator at the Health Science Faculty of the New University of Lisbon.' This is a serious public health problem as unhealthy nutrition leads to chronic diseases, like diabetes and obesity.'
Fortunately, the tide is turning. The economy is growing, export rising and unemployment dropping [Fairy tale ]
The challenge for the left wing government of António Costa in the years to come, is to realize its socialist ambitions by distributing wealth in a more equal way.
BOM FIM DE SEMANA                                                                                              [photos SAPO]
https://lusolobo.com/wp-content/uploads/2017/10/Foto-1-5-oct-2017-RICH-2.jpg
600
960
Lusolobo
https://lusolobo.com/wp-content/uploads/2022/12/logo-lusolobo-3-300x184.png
Lusolobo
2017-10-05 15:46:24
2018-04-12 11:06:27
Rich