Drought is the 'new normal' in Portugal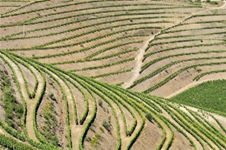 Portugal has been ravaged by extreme drought. Since October there has been hardly any precipitation and in February it rained only 7% of normal. Drought not only compromises agriculture and livestock but lack of vegetation will also lead to an increase in CO2, wildfires, poverty, and emigration.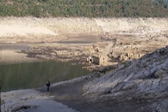 The Government announced that 95% of the territory – i.e. over 260 municipalities – is in severe drought, 66% even in extreme drought. Lack of rain and global warming are the main culprits. Water-saving restrictions are expected.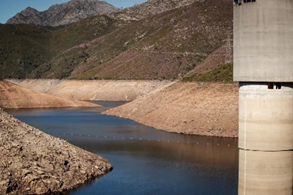 Dams are only half full and hydroelectric power decreased by almost 30% in the first two months of this year – compared to the same period in 2021 – whereas wind energy went down by more than 20%. Forecasts do not point to recovery to normal water levels by the end of September. It is the worst year for renewable energies in the last decade, the newspaper Jornal de Notícias reported.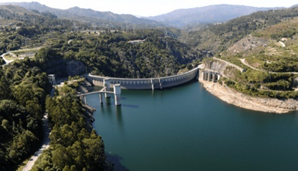 Dams and reservoirs in the Algarve have enough water for human consumption in the event it doesn't rain for two years, stated Antonio Pina, president of the Algarve Municipalities Association. At the same time, the use of water for irrigation of green spaces, golf, and agriculture is going to be limited.


Local districts have already submitted applications of 14 million euro's to Portugal's Recovery and Resilience Plan (RRP) – created by the European Council – to fight water deficits.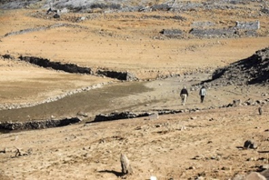 Periods of drought are common and cyclical in the country. The Drought Observatory from the IPMA (Portuguese Institute of Sea and Atmosphere) recorded 12 significant drought episodes – often extending more than one year – over the last 75 years and concludes that there is a greater incidence of drought from the mid-1990s onwards.



The National Irrigation Federation (Fenareg) confirms that drought episodes in the last 30 years have been more frequent and more intense and highlights that the regions south of the Tagus (Alentejo, Algarve) are the most affected.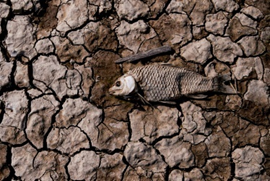 Some of the episodes stand out for their duration and intensity. The six most severe and longest occurred in 1943-46 / 1980-81 / 1990-92 / 2004-2006 / 2011-2012, and 2015-2018.
The 2004-6 drought was the most extensive (100% affected territory) and intense (i.e. consecutive months of severe drought).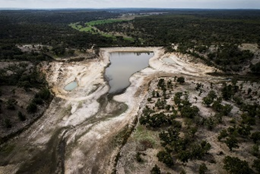 In order for the drought to decrease, precipitation between March and May has to be much higher than normal, a situation that only occurs once every five to seven years. The question remains therefore whether the country – despite some recovery in the rainfall this month- will experience in 2022 the worst drought ever after an unusually dry and warm winter.

Enjoy the week            Aproveite a semana                (pic Público/Sapo)       













https://lusolobo.com/wp-content/uploads/2022/03/Foto-Blog-Drought.jpg
720
1280
Lusolobo
https://lusolobo.com/wp-content/uploads/2022/12/logo-lusolobo-3-300x184.png
Lusolobo
2022-03-22 11:28:11
2022-03-22 11:53:52
Drought