July was the world's hottest month on record.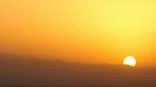 The planet has reached +1.1°C above pre-industrial levels and is already starting to suffer the consequences with wildfires ravaging the US, Siberia, Greece, and Turkey, floods in Germany, Japan, and China, and thermometers hitting 50°C in Canada.



CO2 concentrations continue to rise and global warming is happening faster, warned United Nations, climate experts. In 2030 the limit of the Paris agreement (+1,5°C) could already be reached, 10 years earlier than estimated!



Temperatures are expected to rise even quicker around the Mediterranean. In Lisbon, average summer temperatures are predicted to rise from 28 to 34 degrees and the number of extremely hot days ( > 35°C) from 5 to 50 per year. Sea levels in the Algarve will rise by 20-30 cm.



However, hope gives life. Portugal is at the forefront of the European energy transition, according to the president of the European Commission Ursula von der Leyden.



There has been a significant rise in the consumption of renewable energy thanks to a reduction in the consumption of fossil fuels and the closure of the country's biggest coal-fired power plant in Sines. Renewable energy production now supplies 68% of the electric consumption in Portugal.

Compared to other European countries, the country consumes less energy – about half of the EU average – and produces less waste. On the other hand, the country has one of the lowest rates of recycling materials, only one-fifth of the EU average.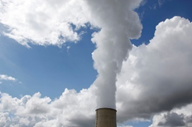 The country rose eight places last year on the Climate Change Performance Index (CCPI) – a comparative analysis of climate protection in 57 countries led by Sweden – currently occupying place 17. Although greenhouse gases are decreasing in half of the countries analyzed, none of the countries is on a path compatible with the objectives of the Paris Agreement of 2015.

This summer two hydrogen-powered buses started circulating in the seaside resort of Cascais. It is the first municipality in the country to have electric buses powered by the energy generated onboard using a fuel cell.


The buses will serve two routes closely linked to nature. One along the sea, serving Guincho beach, and the other serving the Sintra-Cascais Natural park.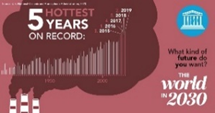 Contrary to popular belief, the Portuguese do not seem to be overly concerned about increases in fuel or heating prices as long as this contributes to the EU target of reducing emissions by at least 55% until 2030. A recent survey by the European Federation of Transport and Environment showed that more than 70% of the Portuguese want their government to increase efforts to slow down greenhouse emissions.



That climate change can also lead to unexpected side effects, shows the arrival of a colony of about 3000 flamingos – for the first time successfully nesting in the Algarve – and the return of dolphins in the Lisbon Tagus.

Stay healthy Fique saudável (pic Público/Ptnews)




https://lusolobo.com/wp-content/uploads/2021/08/Foto-Blog-Greenhouse.jpg
450
900
Lusolobo
https://lusolobo.com/wp-content/uploads/2022/12/logo-lusolobo-3-300x184.png
Lusolobo
2021-08-23 08:37:50
2021-08-23 08:52:42
Greenhouse