In 25 years Portugal invested three times more in roads than in railways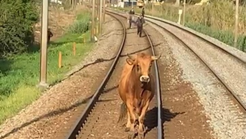 European governments have systematically neglected their railways and starved them of funding while pouring money into expanding their road network, according to research from the German think tank Wuppertal Institute and T3 Transportation in collaboration with Greenpeace.

In 25 years (1994-2018), the lengths of motorways in the EU, Norway, Switzerland, and the UK grew 66%, while railways shrank 6,5%. For every euro the governments spent on building railways, they spent 1.6 euros on building roads. At the same time, European governments shut down more than 2,500 train stations since the mid-90s and 13,000 km of regional railway lines.

In the four years that followed (2018-2021), only seven countries invested more in rail than roads – Austria, Belgium, Denmark, France, Italy, Luxembourg and the UK – while the rest continued spending more on roads than rail.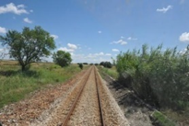 Between 1994 and 2018, Portugal increased its road network by 2,378 kilometers (over 300%), while the railway network decreased by nearly 20%. In the same period, Portugal invested three times more in roads than in railways (23 billion euros vs 7.5 billion).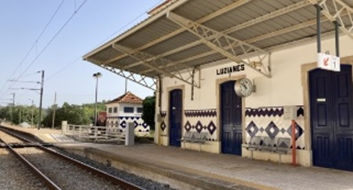 As to the length of motorways in Europe, Portugal showed the third highest growth, after Spain and France. With regard to the reduction of the railway network, Portugal had the third largest, after Latvia and Poland. During that period of time, the number of passengers on Portuguese trains has fallen and eight lines (450 km) have been deactivated, affecting approximately 100 thousand people.

Nowadays the only direct train between Portugal and Spain is between Porto and Vigo, whereas a high-speed rail connection between Lisbon and Madrid is delayed for years.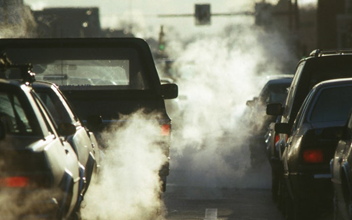 In the post-Covid 19 period (2022 –2023) emissions from road transport in Portugal have increased by 6% compared to the pre-pandemic period (2018 –2019) states the environmental association ZERO, at the same time warning of the threat to climate targets. 'Emissions associated with the consumption of diesel and petrol in road transport are continuously increasing despite the fact that fuel prices are historically high.'

The association attributes this increase to several causes, among them the fact that former public transport users switched during the pandemic to private cars to reduce the risk of contagion of Covid-19 and the departure of thousands of residents (around 70,000 between 2019 and 2022) from Porto and Lisbon due to sharp rise in housing prices, increasing commuting by car. Moreover, there has been an increase in the number of tourists visiting rural areas by car, further away from Lisbon, Porto, and Farro airports.


Simultaneously, the number of deadly road accidents increased by 10% this year compared to the same period last year. The biggest increases were in accidents involving motorcycles and bicycles.

The environmental NGO criticizes the recommendations announced by the government in the 2024 State Budget to include discounts on toll roads, widening of congested roads, and reduction in fuel prices.
'These measures keep the economy and society hostage to fossil fuels and are contrary to the National Energy and Climate Plan for 2030 and the new European Renewable Energy Directive.'

Enjoy the week Aproveite a semana (pic Público/Sapo)








































https://lusolobo.com/wp-content/uploads/2023/10/Foto-Blog-Transport.jpg
225
400
Lusolobo
https://lusolobo.com/wp-content/uploads/2022/12/logo-lusolobo-3-300x184.png
Lusolobo
2023-10-24 10:18:02
2023-10-24 10:19:52
Transport