In Lisbon's metro, you can find art under your feet

The construction of the Metropolitana de Lisboa started in August 1955. The initial line consisted of 6,5 kilometers and comprised 11 stations and two-carriage trains. Nowadays there are four Lines (Blue, Green, Yellow, and Red) with a total of 56 stations. It certainly isn't a punishment to travel in Lisbon's underground. Some stations will surprise you with their impressive architecture.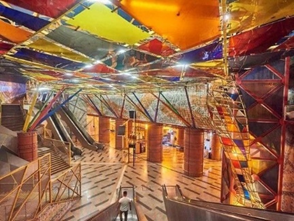 The Olaias station was inaugurated in 1998 to serve Expo'98 visitors. Situated between Alameda and Bela Vista the station is part of the Red Line. It is considered one of the most beautiful in the world. The architect Tomás Tavira designed an imposing station with high pillars in industrial style and many colors, both on the platform and throughout the route that passengers take to enter or exit the metro.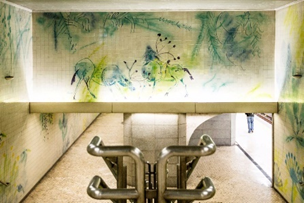 The Jardim Zoológico station, situated between Laranjeiras and Praça de Espanha, is part of the Blue Line and one of the first metro stations in the capital. It used to be called Sete Rios after the square under which it is located.
The artistic interventions are by Júlio Resende, who decorated the station with cave paintings referring to animals present in the Lisbon Zoo.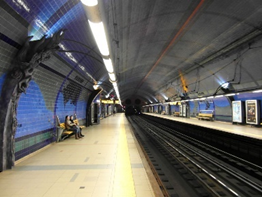 Another pioneering station on the blue line is Parque in the Parque Eduardo VII area and situated between the stations São Sebastião and Pombal. After its inauguration in 1959, the station was completely remodeled in 1994 by Francoise Schein and Frederica Matta, who worked on the theme of the Portuguese Discoveries, using shades of blue painted tiles.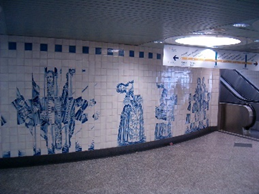 The Campo Grande station integrates two lines, the Yellow and the Green Line. It opened in 1993 and is the first station built on a viaduct. From there one can easily reach the Faculty of Sciences of the University of Lisbon. The interventions on its walls were carried out by Eduardo Nery, who chose Portuguese tiles arranged unconventionally.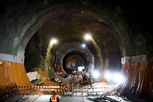 At present, the Metropolitano de Lisboa is expanding its network with an extension of the Red Line between São Sebastião and Alcântera and the construction of a new – Violet – Line between Odivelas and Loures.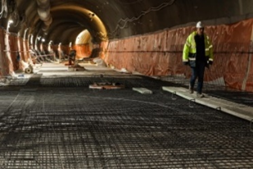 The two kilometers long circle line connecting the Yellow Line to the Green Line and whose excavation was completed last month will include two new metro stations Estrela (Star) and Santos ( Saints). The names are promising. Let's see whether these stations will be as beautifully decorated as the ones mentioned above.


Happy Easter Feliz Páscoa (pic Ptnews/Público)
















https://lusolobo.com/wp-content/uploads/2023/04/Foto-Blog-Underground.jpg
1287
1820
Lusolobo
https://lusolobo.com/wp-content/uploads/2022/12/logo-lusolobo-3-300x184.png
Lusolobo
2023-04-06 11:18:35
2023-04-06 11:27:13
Underground