'Bury the dead and feed the survivors'  (Marques de Pombal, 1755)
Le Figaro:                        'The Portuguese mystery'
Int Busin Times:             'Portugal stands tall in the midst of the chaos'
The Guardian:                 'Swift action kept Portugal's coronavirus crisis in check'
Der Spiegel:                     'The Portuguese miracle'                                            
El País:                             'Portugal, the southern Swedes' 
Euronews:                       'Why has Portugal not been as badly hit as Spain?'       
Politico:                            'How Portugal became Europe's coronavirus exception'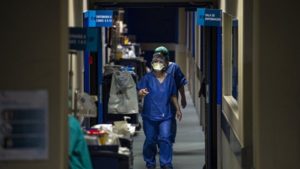 Portugal's successful battle against Covid-19 has come under international media spotlight and regarded by many as exemplary. With a quarter of the population of big brother Spain, Portugal has around one-tenth of the number of cases and a three times lower mortality rate.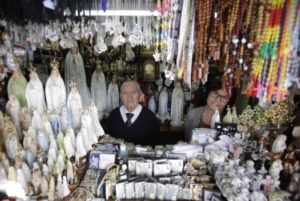 There are a number of different theories for why the virus has caused so much less suffering than in neighbouring Spain.
The hardest to disprove of is: 'Portugal has its pilgrimage site of Fátima'.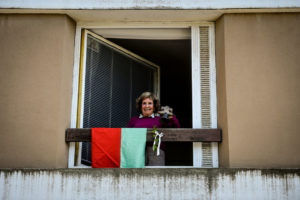 With just 4.2 critical care beds per 100.000 people  – the lowest in the EU – and an underfunded public health service, the Portuguese people understood very clearly – after witnessing the horror in Madrid and Milan – that if they wanted to survive, they had to do more than others in pushing forward the number of new cases. Citizens started self-isolation and kept their children from school at the end of February, anticipating the government's decision to a shutdown in March.
Self-discipline, more preparation time, swift implementation of measures, a geographical location at the edge of Europe, political stability and a bit of luck are probably the main reasons for the relatively mild outbreak in Portugal thus far.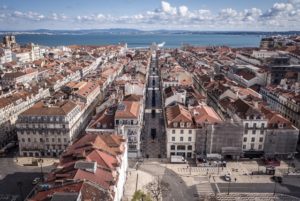 Lisbon's streets are left to joggers and cats, its glorious beaches cordoned off, the economy asphyxiated, border crossings to Spain sealed, schools and universities closed and more than half of the population leaving home only once a week or less for food, medication and exercise.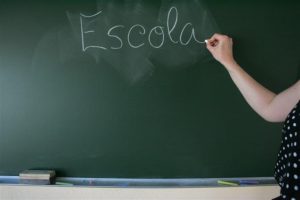 Nevertheless, the government prepares to gradually reopen services, businesses and commercial establishments with 'masks on', as the economy simply cannot afford to wait under lockdown until the coast is clear.
Schools might restart in early May on a trial basis and even go back into operation on May 13, the anniversary of the appearance of the Virgin Mary in Fátima. Se Deus quiser (Inshallah)!
Fique em casa                       Stay at home                (pic Observ, Público, Sapo)
https://lusolobo.com/wp-content/uploads/2020/04/Foto-Blog-Praise.jpg
336
598
Lusolobo
https://lusolobo.com/wp-content/uploads/2022/12/logo-lusolobo-3-300x184.png
Lusolobo
2020-04-25 09:16:37
2020-04-25 09:23:58
Praise