'Assistance, work and independence'
'We aren't  2nd hand citizens!'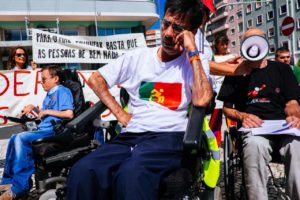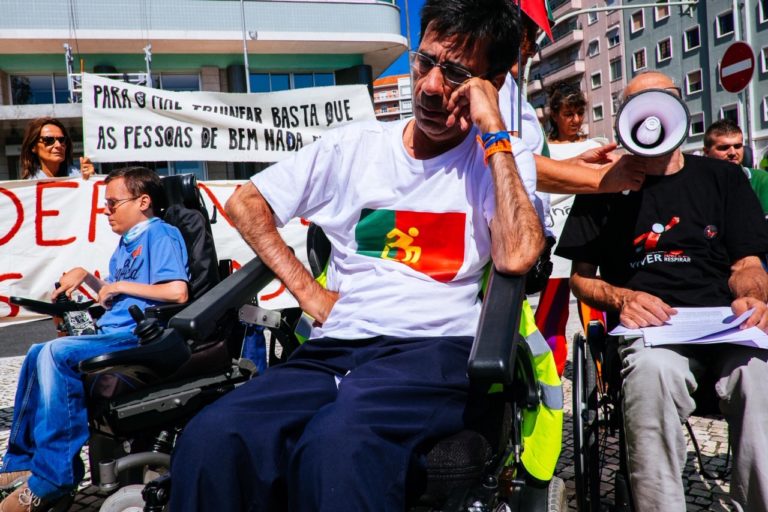 Last May, Joao Rodriguez – a 95% physically restricted and wheelchair dependent quadriplegic from Figueira da Foz – was happy his brother could bring him to Lisbon, to attend the nationwide demonstration of disabled people, demanding a raise in the budget for the Support Centres for Independent Living. Some protesters only send their shoes, as they were too physically impaired to personally attend the march in Lisbon.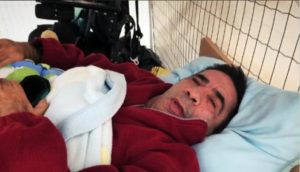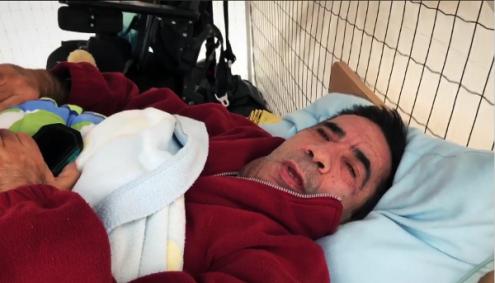 Eduardo Jorge – quadriplegic, bedridden since age 28 and living in a nursing home – requires continuous care for 24 hours a day. He owns a house and wants to be cared for at home, but doubts if he will get there the  24/7 support, he desperately needs. He demonstrated last week outside Parliament in his bed.
Support Centres for Independent Living (CAVI) is a state-funded pilot project providing ambulatory assistance to disabled people older than 16 years, who are at least 60% physically impaired.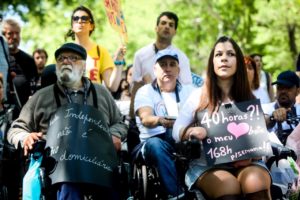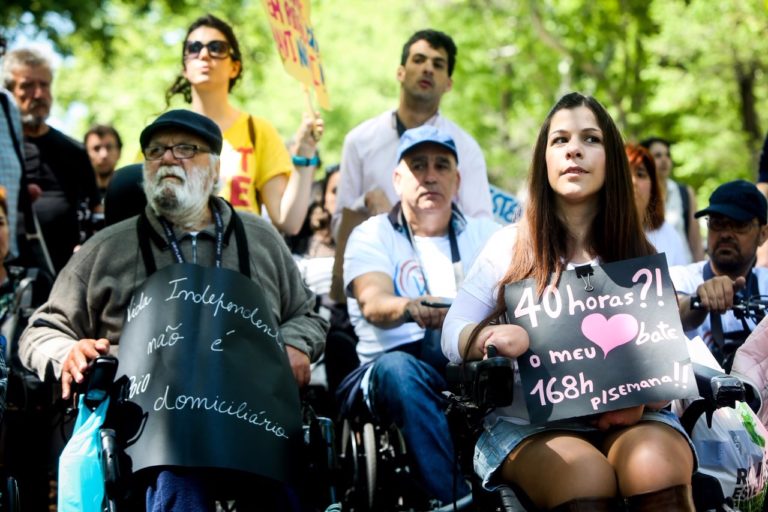 The intention of the government is to subsidize each centre with 1,4 million euros for a period of 3 years, by which the centre has to support 10 to 50 persons – 70% of them with assistance up to 40 hours a week and 30% for more than 40 hours ( to a maximum of 24 hours per day).
'Far too little', says Diana Santos, president of the Centre for Independent Living, who organized the demonstration in May.
'At least 5 million is needed for each centre, especially if you want to help 50 people properly.'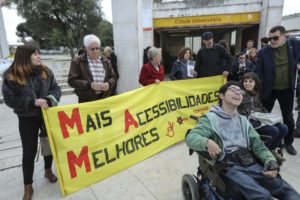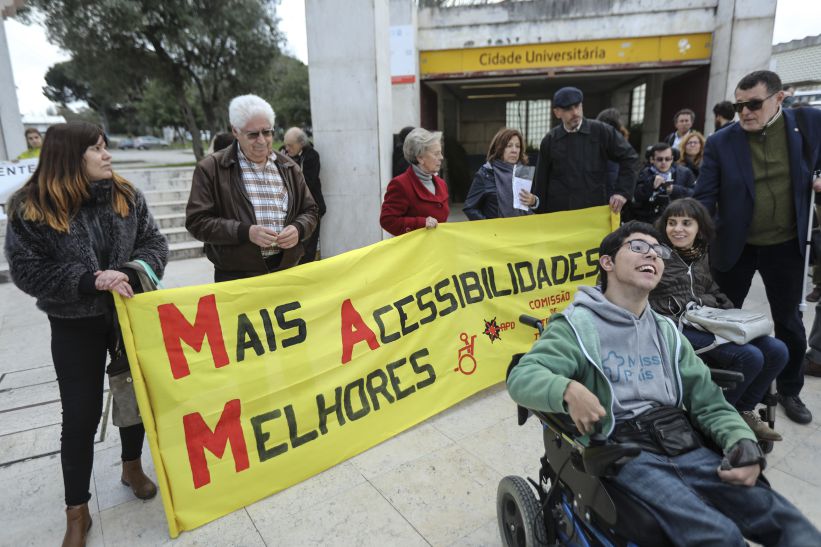 In addition to a greater autonomy, pressure groups demand more jobs and better accessibility of public buildings and spaces.
Although Parliament already in 2004 adopted a law, obliging companies to employ a minimal number of disabled personnel – 5% in public institutions and 1% in private enterprises – in practice these numbers are far from being met. Unemployment among physically impaired people even increased by 24% between 2011 and 2017.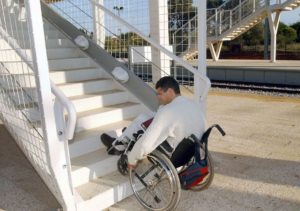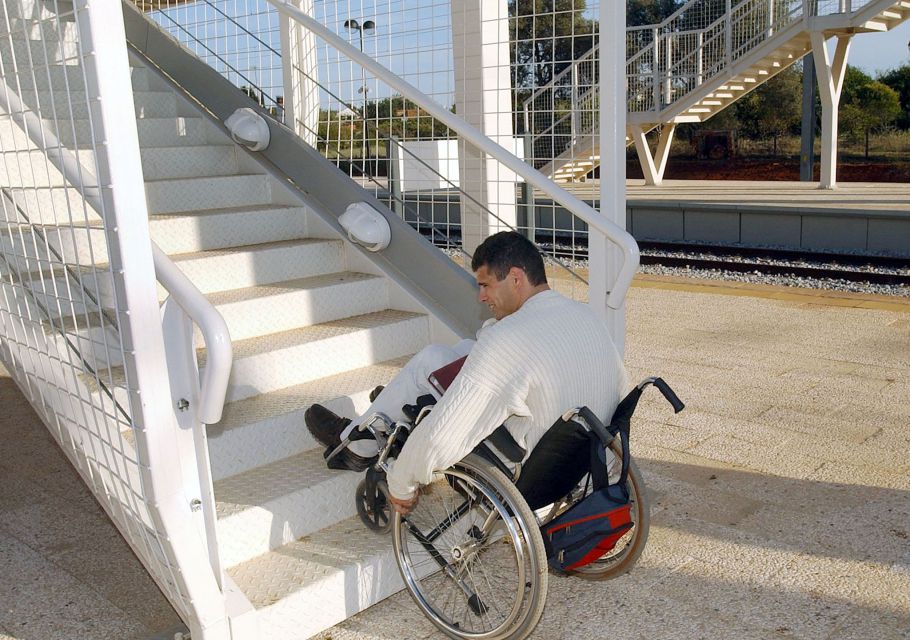 The Trade Union Association of Portuguese Judges (ASJP) declared in an open letter to the Minister of Justice this year, that at least 55 courts of law are not accessible for persons with reduced mobility and 74 more have architectural hurdles. There is a lack of specific facilities like parking lots, ramps for wheelchairs, adapted elevators and lavatories.
'This really has to change, not only because it is legally required but also because of dignity, equality, and solidarity.'
BOAS FESTAS                            HAPPY HOLIDAYS              (pic Público/Sapo) 
https://lusolobo.com/wp-content/uploads/2018/12/Foto-Impairment.jpg
1280
1280
Lusolobo
https://lusolobo.com/wp-content/uploads/2022/12/logo-lusolobo-3-300x184.png
Lusolobo
2018-12-16 18:27:38
2018-12-16 18:38:29
Impairment