Governments are trivializing young people's concerns about the climate crisis

Next Wednesday – on the 27th of September – 32 countries are being taken to the European Court of Human Rights (ECHR) in Strasbourg by six Portuguese youngsters. They will argue that the nations' policies to tackle global heating are inadequate and in breach of their human rights obligations.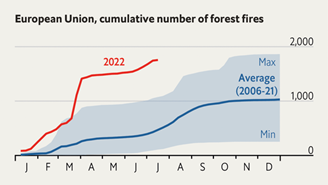 After another summer in which wildfires raged across the Mediterranean, the young people will plead that the government's failure to act quickly enough to reduce emissions is in violation of their human rights. It is the biggest climate case yet taken across the globe, unprecedented in its scale and consequence.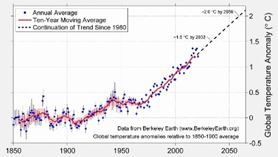 Lawyers of the Global Legal Action Network (GLAN) – representing the six young people taking the legal action – are to present evidence that the current policies of the 32 countries mean the world is on track to reach a catastrophic 3 degrees of global heating within their lifetimes.

A senior lawyer of GLAN said the action was being taken against the 32 nations in Europe because they all contributed to the climate crisis. 'These young people face a future of unbearable heat; the IPCC report describes these conditions as unliveable,' he declared. 'Yet these governments are trivializing their claims'. The Portuguese government, for example, stated that the claim consisted only of 'future fears, constituting only mere assumptions or general probabilities.'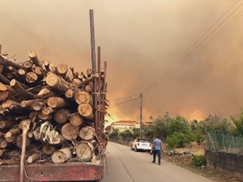 Aged from 11 to 24, the Portuguese youngsters – who began their action six years ago – say they were driven to act by their experiences in one of the most destructive and deadliest wildfires in the country's history that ripped through the Leiria region in 2017, killing 66 people and destroying about 20,000 hectares of forest.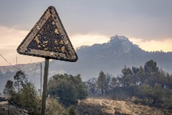 'The thing that scares me most is that it has all got worse since the fires in 2017,' one of the claimants said.
'We have had record-breaking heatwaves since then but European governments are choosing not to take their part.'

Crowdfunded (https://www.crowdjustice.com) by people around the world who have donated more than £100,000, the six youngsters are seeking a binding ruling from the 17 judges to force the countries to rapidly escalate their emission reductions.
The countries named in action are the 27 members of the EU as well as Norway, Russia, Switzerland, the United Kingdom, and Turkey.

A victory would be groundbreaking as the decisions of the court are binding across Europe.

Enjoy the heat Aproveite o calor (Pic Público/Sapo)




https://lusolobo.com/wp-content/uploads/2023/09/Foto-Blog-Courtcase.jpg
433
650
Lusolobo
https://lusolobo.com/wp-content/uploads/2022/12/logo-lusolobo-3-300x184.png
Lusolobo
2023-09-25 15:13:07
2023-09-25 15:25:20
Courtcase