One of the best ways to launder money is to buy a bank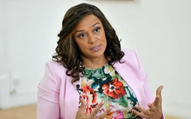 Cross-border journalistic investigation has uncovered an enormous corruption case orchestrated by Africa's richest woman Isabel dos Santos, the first daughter of Angola's former president Jose Eduardo dos Santos and known in her home country as 'the Princess'. The Angolan government claims that she has caused over a billion-dollar of losses to the Angolan state.

At the centre of the charges are claims that she used her position as chairwoman of Angola's state oil company Sonangol – of which she was the main shareholder until sacked in November 2017 – to illicitly make millions of dollars payments via her EuroBic bank in Portugal to companies in Dubai controlled by her friends.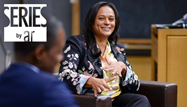 BPI (the Portuguese Investment Bank) – party owned by the Angolan billionaire – willingly provided dubious services to her by opening a bank account for an offshore shell company on the Isle of Man to facilitate her buying of a 60 million worth real estate in Monte Carlo.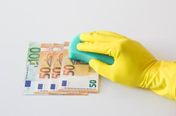 Joaõ Batalha of the Portuguese branch of Transparency International believes the Bank of Portugal – that under Portuguese law regulates banking activities in the country – was blatantly complicit. Former Euro MP of Portugal's Socialist Party Ana Gomes has no doubt about it. 'Portugal has become a laundry for corrupt money, that is bad for our reputation.'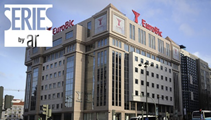 Gomes points to EuroBic as an example of the complicity between former coloniser Portugal and Angola for the personal enrichment of the elites on both sides of the Atlantic. 'Under the former Portuguese finance minister Fernando Teixeira, the collapsed BNP bank was saved by the state with a huge injection of € 5 billion, creating EuroBic.
The bank was then sold to Isabel dos Santos for € 40 million and who became its CEO? Indeed, Fernando Teixeira!'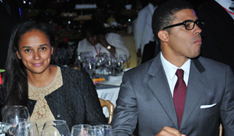 The level of complicity is very much political. It isn't just Isabel and her husband, the Congolese art collector Sindika Dokolo. She was acting as frontwoman for her father, the former president of Africa's fifths biggest economy, who since 2018 lives in Barcelona and is said to have been stolen over 100 billion from the Angolan state during his four-decade presidency.



As more details about the corruption scandal become unveiled, Portuguese companies exposed to Isabel's empire – energy giants like Galp and Efacec and telecommunications firm NOS – are holding their breath.

Questions are being asked about the Dos Santos 6% stake in Portugal's oil firm Galp, the second biggest company on the Lisbon stock exchange market, with operations in Angola, Brazil and Mozambique. With a loan from Sonangol € 75m was paid for the stake, which was well worth over € 700m in February.
Last month alone millions 'in cash' were discovered in a safe deposit box that she holds at a branch of Novo Banco in Porto.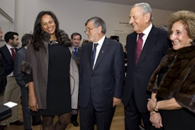 In April a Lisbon court ordered the 'preventive seizure' of Isabel's 26% stake in Portuguese telecoms company NOS after a generalized freeze in February of all her bank accounts in Portugal in response to a request from Angola's attorney general, who threatened to issue an international arrest warrant against her if she fails to cooperate with the investigations.

Isabel dos Santos– who in the summer of 2018 moved from Luanda to London – maintains that she is the victim of a political witch-hunt and doesn't believe in a fair trial if she returns to Angola to defend herself.



Opinions remain divided over whether the Judiciary in Lisbon will be able – and willing – to flex its muscles given that investigating Angolan corruption will implicate senior Portuguese officials from across the country's political spectrum.


Stay healthy                                    Fique saudável             (pic público/sapo)



https://lusolobo.com/wp-content/uploads/2020/08/Foto-Blog-Isabel.jpg
819
1071
Lusolobo
https://lusolobo.com/wp-content/uploads/2022/12/logo-lusolobo-3-300x184.png
Lusolobo
2020-08-10 11:19:48
2020-08-10 11:19:49
Isabel